Please like our Facebook fan page
we will give out random prizes and more updates
Instant reply on Facebook messengers
Instagram ID:
aero_werkz
Quality WerkZ
are what we looking afterContact us for Quality Vinyl wrap, color change or Commercial wrap services.
We wrap SEMA cars, show cars, daily drivers or Trucks etc.
We specialize in
Vehicle Color Change Vinyl Wraps
Hood
Roof
Side Mirrors
Trunk Lid
Window Trims
Grills
Spoilers
Interior Pieces
The Entire Vehicle

Motorcycle, Race bikes Vinyl WrapsClear Bra Package
Front Bumper
Front Fenders
Side Mirrors
Hood up to 22~30"
Commercial Wrap
Vans
Trucks
Cargo Trucks
Stores
Graphic design
Decals
Stripes
Side Stripes
Full Vehicle
Commercial
MOTOR TREND featured twoof our SEMA projects on their website, SEIBON's Widebody Subaru BRZ and Lamborghini Aventador . Our wrap job was too good that they could't even tell it's a vinyl wrap, they thought it's a paint job. This is a really good compliment for us (Installers), and this is the quality werk we are looking for.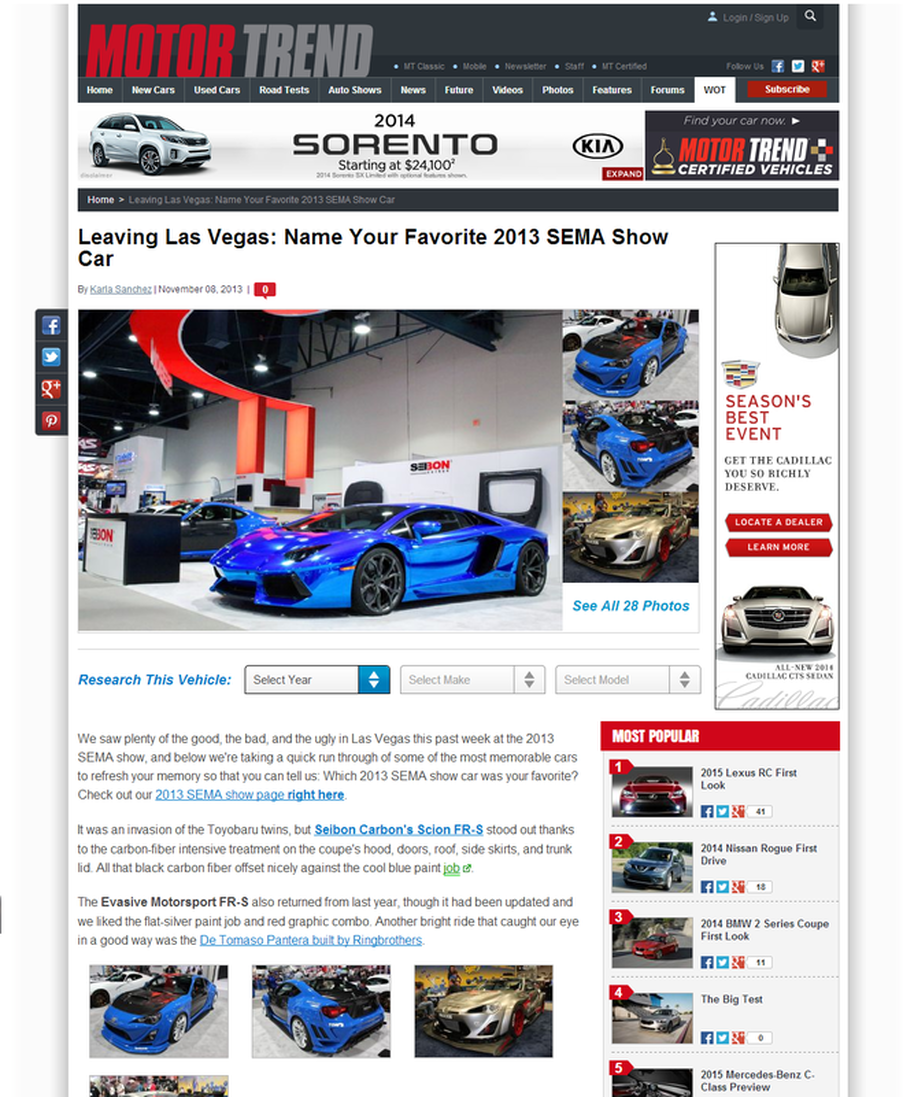 ---